Introduction of lychee juice processing plant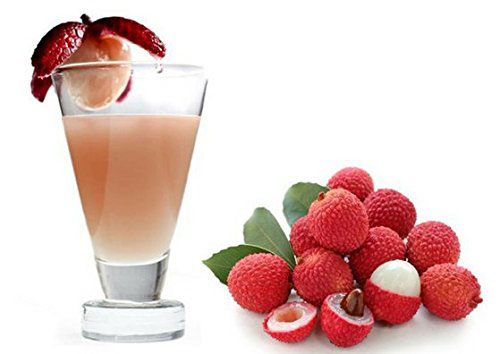 Lychee, also known as litchi, is rich in nutrients. It contains glucose, sucrose, protein, fat, vitamin A, B and C, and also contains various nutrients such as folic acid, arginine and tryptophan, which are very good for human health. The food processed by litchi is very popular, including lychee juice, litchi jam, litchi wine and so on.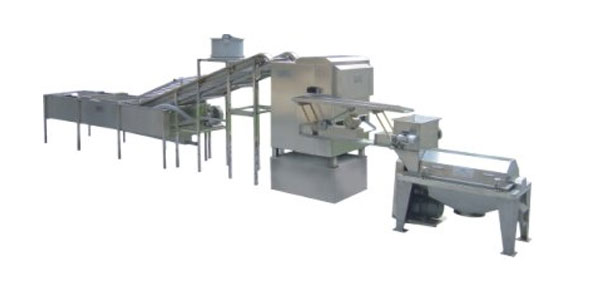 Our lychee processing plant can be used for processing lychee, longan and other fruits, they can be processed into fruit juice, fruit jam, fruit wine and etc. The lychee processing line includes lychee washing machine, peeling machine, jam making machine and other machines.
We can customize lychee juice processing line or fruit processing plant according to your needs. The following picture is exactly a lychee juice and wine processing plant, which is one of our customers' projects.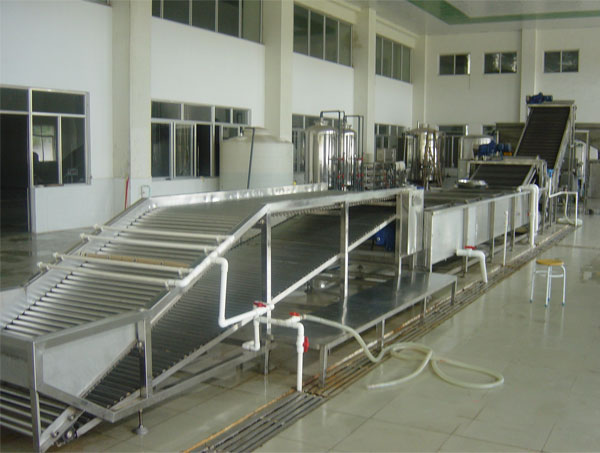 Characteristics of lychee and longan processing plant
Lychee and longan processing plant can automatically grade, clean, sterilize, peel, remove seeds, make jam and press juice, then ferment to become lychee wine, fill to get finished product. It is widely used in the downstream processing of lychee and longan juice and fruit wines.
This is an ideal plant to process lychee, we can customize the plant according to customer's requirements and actual situation.
The quality of the finished products is stable and can be up to the Chinese hygienic standard for foods.
Lychee and longan peeling, seeds removing and jam making technology and equipment was a research project which belongs to China Spark Program and transfer of scientific and technology of China. We got two patents for the equipment, in 2005, the equipment passed the Appraisal of Scientific and Technological achievements; in 2006, the equipment received Provincial Third Prize of Scientific and Technological Advancement Award, and Provincial Third Prize of Agricultural Technology Extension Award.
The production process of lychee juice

Feeding→Pre-Grading→Cleaning→Water Dropping→Grading→Peeling→Fine Grading→Jam Making→Juice Pressing→Ferment→Filling→Finished Product→Packing
Layout for 2-3T/H lychee jam processing plant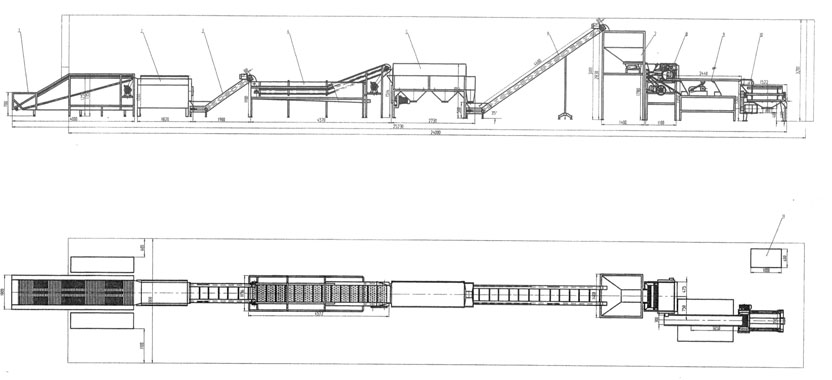 Roller style fruit selector→Brush washing machine→Belt conveyor→Water bubble washer→Fresh fruit grading machine→Belt conveyor (LZT3)→Mid-storage silo→Peeling machine→Vibrating conveyer→Jam making machine→Fruit nut conveyor→Fruit peel conveyor→Electric control panel
Main equipments of lychee processing plant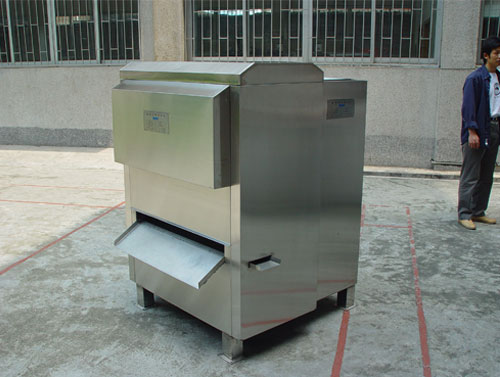 Lychee peeling machine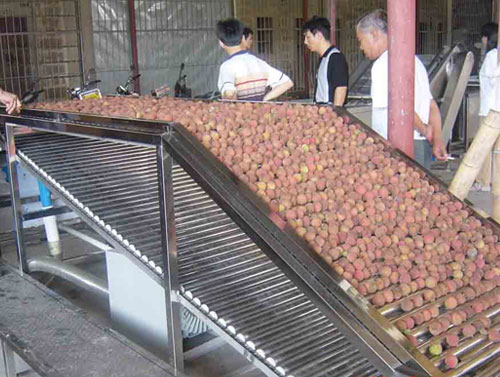 Roller style fruit selector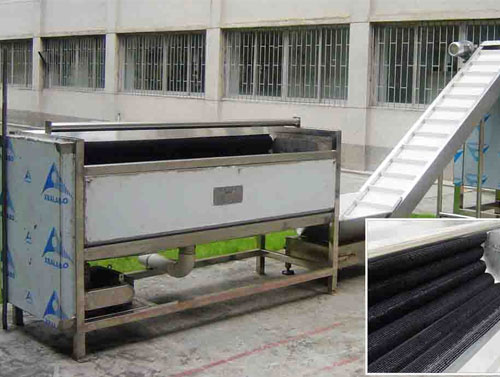 Brush washer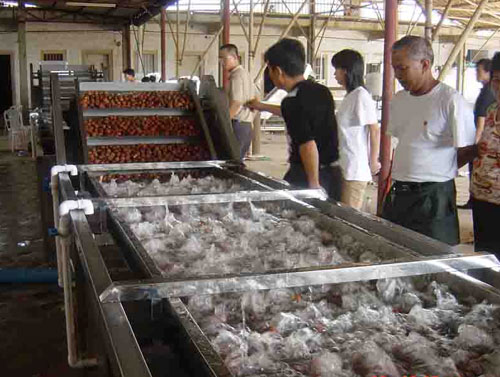 Water bubble washer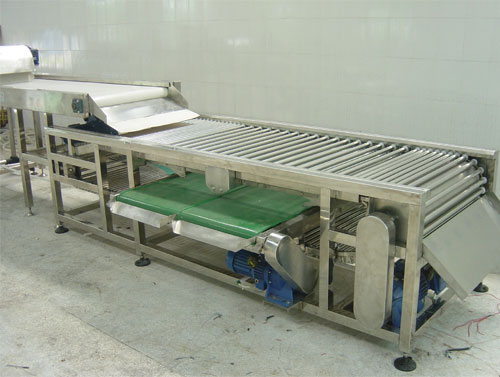 Lychee fruit grading machine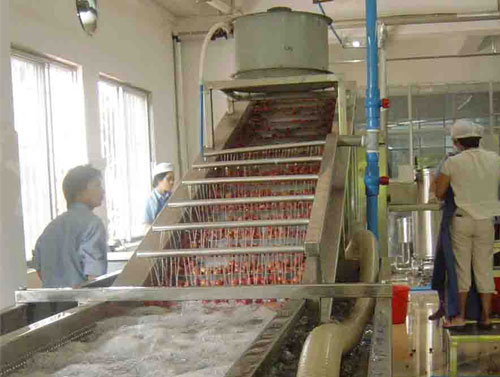 Feeding conveyor to peeling machine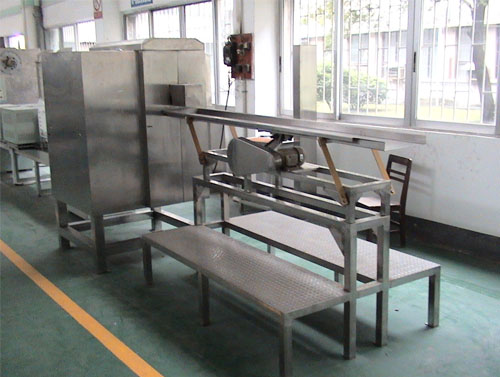 Vibrating conveyor for peeled lychees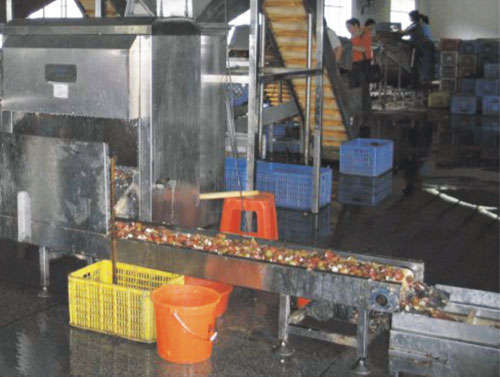 Conveyor for peels
Introduction of lychee processing machinery
| No. | Equipment name | Picture | Application |
| --- | --- | --- | --- |
| 1 | Elevator | | Be used to lift the fruit and vegetables into the next procedure. |
| 2 | Roller style fruit selector | | Bad quality fresh lychees are picked up by manual. |
| 3 | Brush and spray cleaning machine | | Removing of extraneous matters and eliminating the stickiness contained on most of the lychees' peels. |
| 4 | Fruit bubble washing machine | | Washing fresh vegetable and fruits and lychee. |
| 5 | Lychee peeling machine | | Peeling off skins of litchi (longan) without twig. |
Lychee processing site pictures