Introduction
AGICO designs and manufactures mango juice processing machinery for the production of high quality mango juice and puree, either single strength or concentrated. Mango juice processing line is mainly used to extract juice from Mango, and the production capacity ranges from 5t to 20t which can meet different requirements of the customers.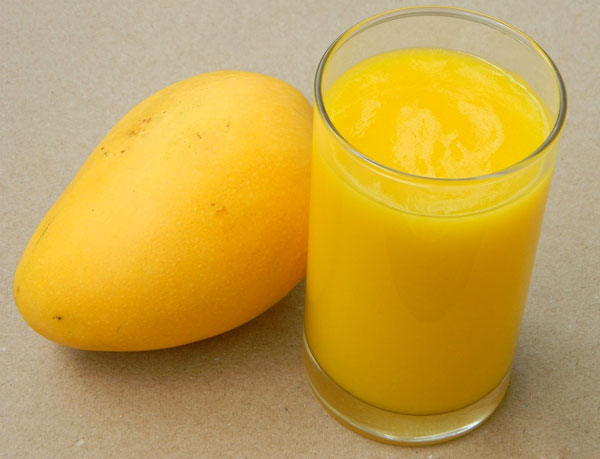 Advantages of Mango Juice Processing Line
Mango needs not selected by classification.
Large production capacity, ranging from 5t to 20t, suitable for the large and medium-sized factory.
Adjusting certain parts of the machine can deal with different varieties of mango.
Washing and sorting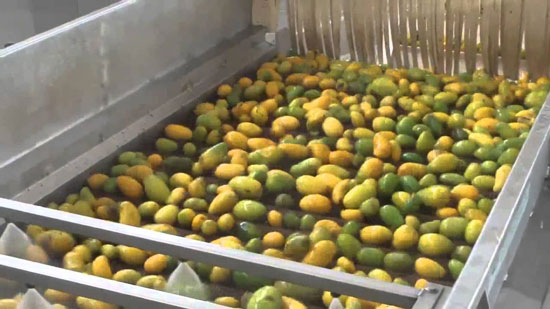 Our fruit washing machine is suitable for cleaning any fruit destined to the industrial transformation. After being washed, mangos are fed to our fruit sorting machine where they can be efficiently inspected by the personnel.
At the same time, we advise to complete the cleaning with a brushing machine: the rotating brushes allow removing any extraneous matters and that has adhered to the fruits.

Stoning and pulp refining
Our mango destoners have been especially designed to automatically destone and peel fresh mangos: by precisely separating stones and peels from pulp, they allow to maximize both the yield and the quality of the final product.
Main equipments of mango juice production line
| No. | Equipment name | Picture | Application |
| --- | --- | --- | --- |
| 1 | Elevator | | Be used to lift the fruit and vegetables into the next procedure. |
| 2 | Fruit sorting machine | | Sorting of mango by manual. |
| 3 | Brush and spray cleaning machine | | Removing of extraneous matters and eliminating the stickiness contained on most of the mangos' peels. |
| 4 | Fruit bubble washing machine | | Washing fresh vegetable and fruits and mango. |
| 5 | Mango pulping machine | | Separate juice and fruit slag quickly, and remove the kernel effectively. |