Plant Protein Beverage Introduction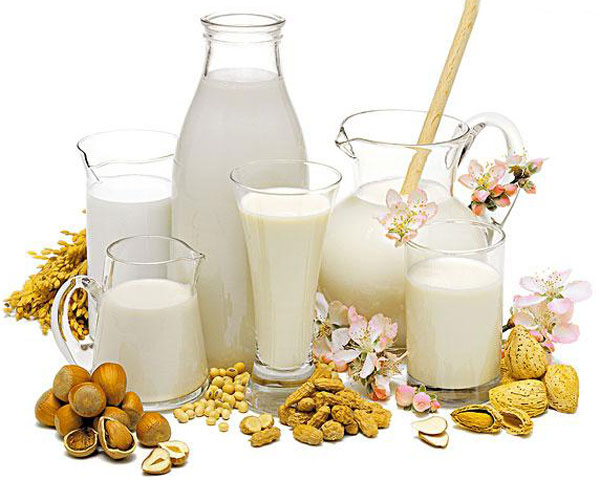 Plant protein beverage is a kind of emulsion beverage , which is produced after processing and mixing then sterilization by high pressure from plant nuts, pulp and soybean(such as soybean, peanut, almond, walnut kernel, coconut).
Our company is committed to the complete line of the plant protein beverage. According to different raw materials, plant protein beverage can be divided into four broad types (soy milk, coconut milk, almond milk and walnut milk) and other plant protein beverages. Our team of technologists and engineers will provide a feasible solution for the specific process application to meet client's requirements.
The processing line is composed of the following phases:
Processing for raw material, drying, soaking, milling, separation, filtration, blending, homogenization, degassing, cooling and storage, sterilization, aseptic filling and packing.
This production can be used to produce soy milk, coconut milk, almond milk, walnut milk and peanut milk etc. they can be packaged to bottled drinks or boxed drinks.
Plant Protein Beverage Line Flowchart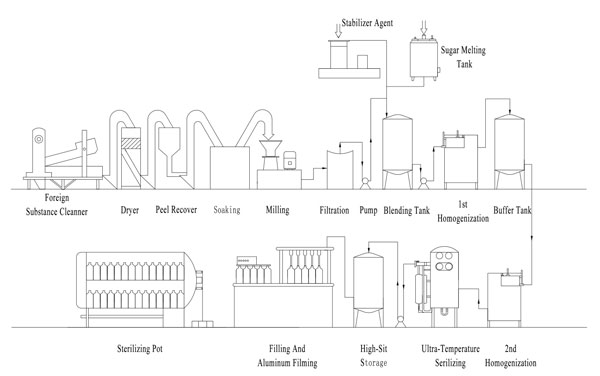 Plant Protein Beverage Processing Equipments
(Storage Tank-Colloid Mill-Filter-Blending Tank-High Pressure Homogenizer-Vacuum Degasser-UHT Sterilizer-Filling and Packing Machine-Continuous Spraying Sterilizer-Case Packer).
Plant Protein Beverage Processing line Characteristics
The production capacity of the plant protein beverage production line is 1000 to 40000 L/H
Easy and convenient operation.
Better environmental compliance.
Convenient CIP system, lower maintenance.
All parts in touch with raw materials are made of 304 stainless steel, Complete comply with food safety and hygienic requirements.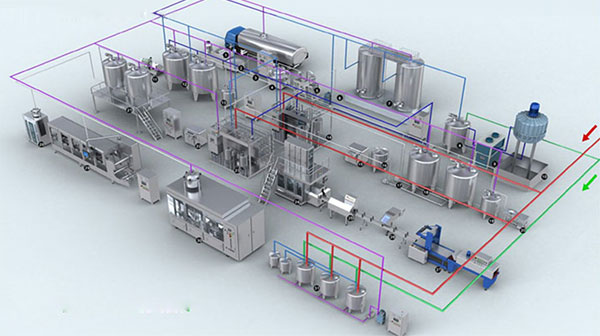 Plant Protein Beverage benefit
Compared with carbonated drinks, fruit juice drinks and tea drinks, plant protein beverage has a higher nutritional value. The health value of the plant protein beverage depends on different raw materials. Soy milk plays an outstanding role in the plant protein beverage, it contains almost as much as protein as cow's milk, yet is low in calories than whole milk and comparable to skim milk, so it suitable for all ages, especially for the person with hyperlipidemia and high cholesterol. Almond has the effect of lungs and cough, so almond milk suitable for little kids with coughing usual. Known as brain-healthy and skin lotion, walnut is believed to improve intelligence, so drinking walnut milk is of great benefit to these who use brain usual.